Download Smart Filer Free 6-Month Trial
COVID-19 Response: In order to assist organizations during this global health emergency, Leonovus is now offering its Smart Filer software as a full-featured free trial for 6-months.
Extend your file server infrastructure with a hybrid cloud solution that gives you access to unlimited, inexpensive cloud storage!  
Leonovus Smart Filer scans, identifies and categorizes infrequently accessed files and based on policies you configure, offloads files to cloud storage while providing users and applications continued access to them.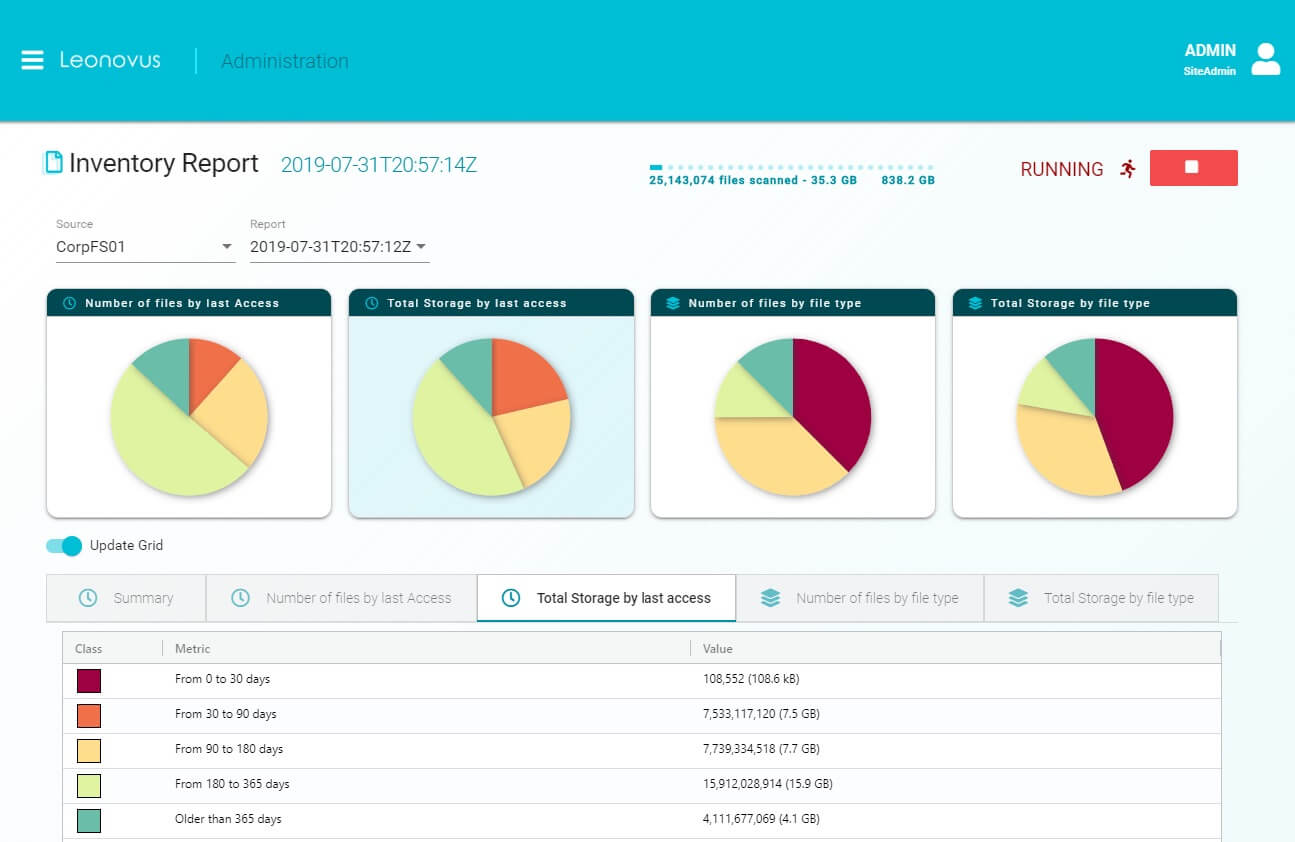 The 6-MONTH FREE TRIAL allows you to:
Install Smart Filer in your environment in minutes
Scan and offload files from a single SMB shares
Visualize your file storage inventory
Create downloadable reports that include the number of files and the amount of storage they consume according to file type and the date they were last accessed
Configure policies to offload infrequently accessed files to your choice of cloud storage provider automatically, at scheduled intervals
Generate unlimited inventory reports to monitor your data profile over time
 
System Requirements
1 Virtual Machine
4 vCPUs
4 GB RAM
40 GB Disk
Virtual machine configured with a single network interface
Virtual Environment
The following virtual environments are supported for hosting the Smart Filer
Oracle Virtual Box 5.x/6.x
VMware Workstation Player 15
VMware ESXi 6.x