About Us

Led by seasoned management, Leonovus is a team of versatile self-starters with extensive expertise in storage technologies, distributed computing and data security.
Mission
We believe no enterprise should have to choose between data security, regulatory compliance, and ROI. That's why we've made it our mission to help organizations take full advantage of multi-cloud cost-efficiency, resilience, agility, and scale — with full assurance their data is protected and compliant and with IT controls that extend across the hybrid- and multi-cloud.
Values
Innovation

Commitment

Open-mindedness

Excellence
Leadership team
Leonovus applies data-centric security to your data wherever it resides that remains as it is migrated to other storage infrastructure or cloud providers.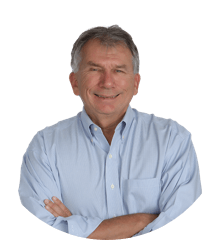 Michael Gaffney
CEO and Chairman
Michael is a serial entrepeneur, with over 30 years of experience with technology companies - semiconductors, telecommunications, eLearning, mobile technology, data storage, security software and blockchain technologies.
Currently, he is the Executive Chairman of Intouch Insight Inc. and the Chairman and CEO of Leonovus Inc. and co-founder of the Galaxa project.
Previously, he founded the following companies; Worknet Inc., Learnsoft Inc., Lansbridge University, Kleer Semiconductor and Soltoro Inc. and was an executive at Newbridge Networks Ltd.
Michael has a BSc. from the University of Ottawa and an M.B.A. from the John Molson School of Business. Community work includes the past Chairman of the Queensway Carleton Hospital and Canadian National Olympic Diving coach.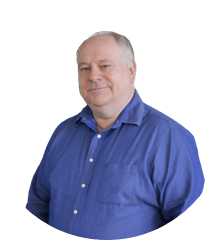 Daniel Willis
Chief Technology Officer
Daniel is the Chief Technology Officer, Co-founder and Vice President of Leonovus Inc. and has been the Chief Architect Software Engineering at Leonovus Inc. since October 29, 2010.
Dan founded Adscape Media, the pioneer of dynamic in-game advertising, where he served as CEO and Chief Technical Officer. Adscape became a multinational corporation, breaking down traditional advertising paradigms by integrating new advertising models into rich, interactive media such as video games and video services. Google purchased Adscape in 2007.
Prior to Adscape, Willis spent over 15 years at Bell Northern Research and Northern Telecom, Dan has over 60 patent applications to his name across Nortel, Adscape, Google and Leonovus. Dan holds a B.Sc. Computer Science from Queen's University at Kingston.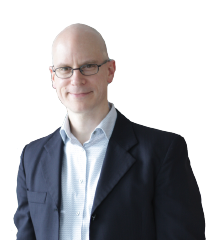 Tim Bramble
VP, Product Management
Tim has more than twenty years' experience developing enterprise solutions addressing software-defined storage, cloud security, data encryption, identity and access management, email security and web fraud detection. He is well acquainted with current information security threats and the challenges governments and enterprises face in defending against them.
Tim joined Leonovus in May 2018. Prior to this, Tim oversaw security aspects of Dell EMC's hybrid cloud offerings, led product management at CloudLink Technologies and managed the development of a number of security solutions at Entrust.
Tim holds a Bachelor of Applied Science degree in Computer Engineering from the University of Waterloo.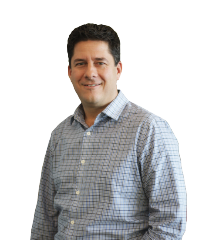 Sean O'hagan
VP, Engineering
As Vice President, Engineering, Sean is responsible for product development and support across the Leonovus portfolio. Prior to joining Leonovus, Sean spent over twenty years developing software and solutions for the aerospace, telecommunications and enterprise software industries. As a developer, architect and manager at Nortel, Sean spent twelve years creating and delivering carrier-grade software and solutions in the wireless, video and enterprise application spaces.
Previously at Leonovus from 2010 until 2015, he led the development of Leonovus' original product suite of cloud storage, compute and IoT technologies. Sean rejoined Leonovus in October 2017 to lead the expanding Engineering team. In between, he served as Director, Solution Architecture under the Professional Services division at Espial.
Sean holds a Bachelor of Engineering Science and a Bachelor of Science (Computer Science) from the University of Western Ontario.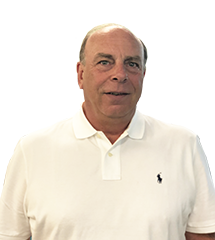 George Pretli
Chief Financial Officer
George is a senior executive with over 25 years of financial experience, having led and played key roles in all accounting functions. George has been directly involved in over 6 successful acquisitions including post acquisition integrations. As well as his accounting background, George also has many years experience as Corporate Secretary where he currently holds the position with two public companies.
Prior to joining Leonovus Inc., George was the Vice President, Finance, Chief Financial Officer and Corporate Secretary for Intouch Insight Ltd., a TSX-V listed company. He was with Intouch Insight for 25 years before retiring and currently continues to hold the Corporate Secretary position. Before Intouch Insight, George held various positions as Controller in the Health and Automotive industries.
George graduated from Algonquin College with a Business Diploma majoring in Accounting and Management, participated in Queen's Just-In-Time series and completed various TSX-V sponsored workshops.