What does
Leonovus do?
Leonovus untethers your data and makes your data lakes smarter and agile.
Smart data lake management with enhanced contextual data ingest, security, meta-data management and durability.
Smart Data Lake Management Features.
Extend your unstructured data capacity by leveraging cloud storage
Keep your data secure in hybrid multi-cloud environments
Avoid cloud vendor lock-in
Establish true data sovereignty, enhanced data durability and availability
Optimize your storage costs amidst spiraling data growth
Is your data lake at capacity, a swamp?
Need flexible and hyper-secure cloud data storage?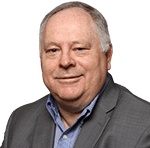 With organizations facing unprecedented data growth, effective management of unstructured data has never been more critical. Using Smart Filer to manage cold data allows you to reduce costs and seamlessly free capacity in your primary storage infrastructure without affecting access to your data.