What does
Leonovus do?
A solution that helps you achieve
Leonovus untethers your data, allowing you to embrace cloud storage securely, simply and cost-effectively while giving you the flexibility to deal with the ever-evolving cloud storage landscape.
Transparent data management with enhanced security, integrity and durability
What can you do with Leonovus?
Extend your unstructured data capacity by leveraging cloud storage
Keep your data secure in hybrid multi-cloud environments
Avoid cloud vendor lock-in
Establish true data sovereignty, enhanced data durability and availability
Optimize your storage costs amidst spiraling data growth
Leonovus is designed for organizations with
High volumes of unstructured data

compound storage growth (e.g., 30–40%)

Stringent or complex compliance/audit requirements

Accelerating Digital transformation agendas
File storage at capacity?
Need flexible and hyper-secure cloud data storage?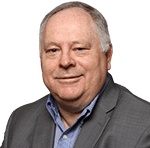 Leonovus understands that an organization's most valuable asset is its data. Leonovus enables adoption of hybrid multi-cloud infrastructure while keeping your data secure and compliant and giving you the flexibility to evolve your storage strategy over time.