Leonovus Smart Filer

Cloud information lifecycle management solution that analyzes existing file storage and extends its capacity automatically and transparently.
COVID-19 Response: In order to assist organizations during this global health emergency, Leonovus is now offering its Smart Filer software as a full-featured free trial for 6-months.
What is Leonovus Smart Filer?
Smart Filer allows you to extend your file server infrastructure with unlimited, inexpensive cloud storage. Infrequently accessed files are off-loaded automatically and transparently to secondary or cloud storage according to policies you configure. Users and applications continue to access these files as they did before.
Advantages of the Smart Filer solution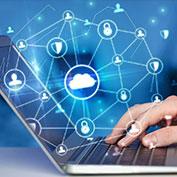 Addresses ever-growing storage needs with access to limitless capacity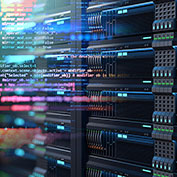 Contains costs by tiering infrequently accessed ("cold") data to cheaper storage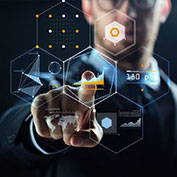 Allows you to "right-size" the purchase of new storage hardware to the capacity required for only your frequently accessed ("hot") data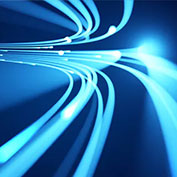 Simplifies data transfer between storage hardware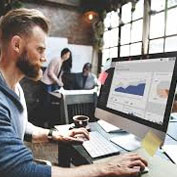 Minimal effect on users and applications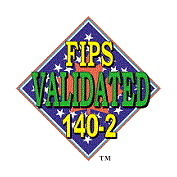 FIPS 140-2 validated cryptographic module

TM: A Certification Mark of NIST, which does not imply product endorsement by NIST, the U.S. or Canadian Governments.
Supported Cloud Providers





Platform Certifications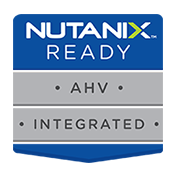 Smart Filer 1.1 is validated on Nutanix AHV (AOS 5.11.2.1; Nutanix Objects 1.1)
FAQ
Smart Filer supports AWS S3 object storage, Azure Blob, S3 compatible object storage, and SMB storage. Support for Google Cloud Platform object storage will be added in the near future.
Smart Filer takes an inventory and builds a data analytics model of your file-based data serving environment.  In doing so, it provides you with a full understanding of how much data is being served, the age and activity of the data and its composition.  Essentially, it provides you with a profile of your stored data, what it is and how frequently it is being used.
Based on the analytical model it then empowers you to build and apply policies to take actions on the data matching the policy criteria.  For example, the action could be to transparently offload the selected files from expensive primary storage to lower cost secondary or hybrid cloud storage.  Each of these actions occur in a manner which requires no changes on behalf of the users, applications and services which access the data.
Finally, using its built-in automation engine, Smart Filer makes it easy to schedule continuous and repetitive application of these defined policies within acceptable IT administrator designated windows.
It is effortless to reach data under the management of the Smart Filer.  All users, services or applications wishing to access the data just reach out and open the file on the primary as they normally would. Hot or active data continues to be directly served from the primary storage server.  Policy affected data is reached by starting at the original primary storage server, but it is transparently and seamlessly redirected from the primary through the Smart Filer to the target location where the data now currently resides.
Note:  there may be a small (sub-second) delay as the content is recovered from the cloud on first open, but thereafter Smart Filer's, intelligent caching capability, Smart Recall will serve the file as per usual.  Smart Recall manages the data restoration in a manner which caches appropriately to avoid inadvertent retrievals and churn.
Yes, unless you explicitly compress or encrypt each data file, it exists in the cloud exactly as it did in the primary storage.
Caveat:  The workload or application using the data directly in the cloud must be capable of dealing with objects in place of files.
It should be noted that in the current release of the Smart Filer cloud destination data is not bilaterally synchronized.  Therefore, in-cloud data usage should be constrained to read-only interactions.  Full bi-directional syncing is on the planned road map.
The Smart Filer software tool installs in minutes.  Once installed, running the tool is as simple as point, click and carry on with your day.  Point it at the SMB (server message block) based file share(s) you wish to manage, click to launch the inventory and analytics operation and then let it run unattended.  It will continue to run in the background with no impact to active users or services.   
Once the inventory has been completed, the IT Administrator can use the browser-based dashboard to examine the results.  From this examination, the administrator can interactively establish one or more Smart Managed Shares for the original source SMB share using the same dashboard.
A single push of the <Initiate Offload> button will launch the selected Smart Managed Share into service.   Thereafter, it will offload the selected files to the designated target destination in the allowed operational window.  All of this happens silently and transparently, with no impact or changes for end.
The Smart Managed Shares operate automatically, unattended in the background.  The administrator is free to attend to other business.  At any time, the administrator can monitor the Smart Filer's activity in real time through the dashboard.
Your data can be under control and your resources can begin freeing up in less than an hour.
For online help with your installed software, visit our support page or contact us at [email protected]