Building a strong partner ecosystem

Why partner with Leonovus?
As a Leonovus partner, you will have exclusive access to our corporate collateral, technical documents and training sessions to support your sales activities and learn more about our solution. Leonovus partner portal will let you access special offers, register deals and request joint marketing activities.
With Leonovus as part of your service or solution mix, you can help your customers solve their data storage challenges — especially when they are dealing with petabyte-scale volumes of data, expectations of ironclad security and stringent regulatory compliance demands.



Expand your suite of offerings
Win new market segments
Get exclusive terms & generous margins on sales
Benefit from joint "go to market" programs & co-branded campaigns
Use expert level technical support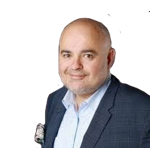 FlexITy clients want to gain the economic benefits of storing data in the cloud. Leonovus removes 'data repatriation in the cloud concerns' with unique blockchain-enabled security and compliance.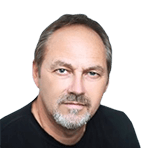 When we saw the Leonovus technology, we were blown away with the potential to create a paradigm shift in eDiscovery file storage and security.