Here's how Leonovus got on a Supply Arrangement with the government (and how you can do it too)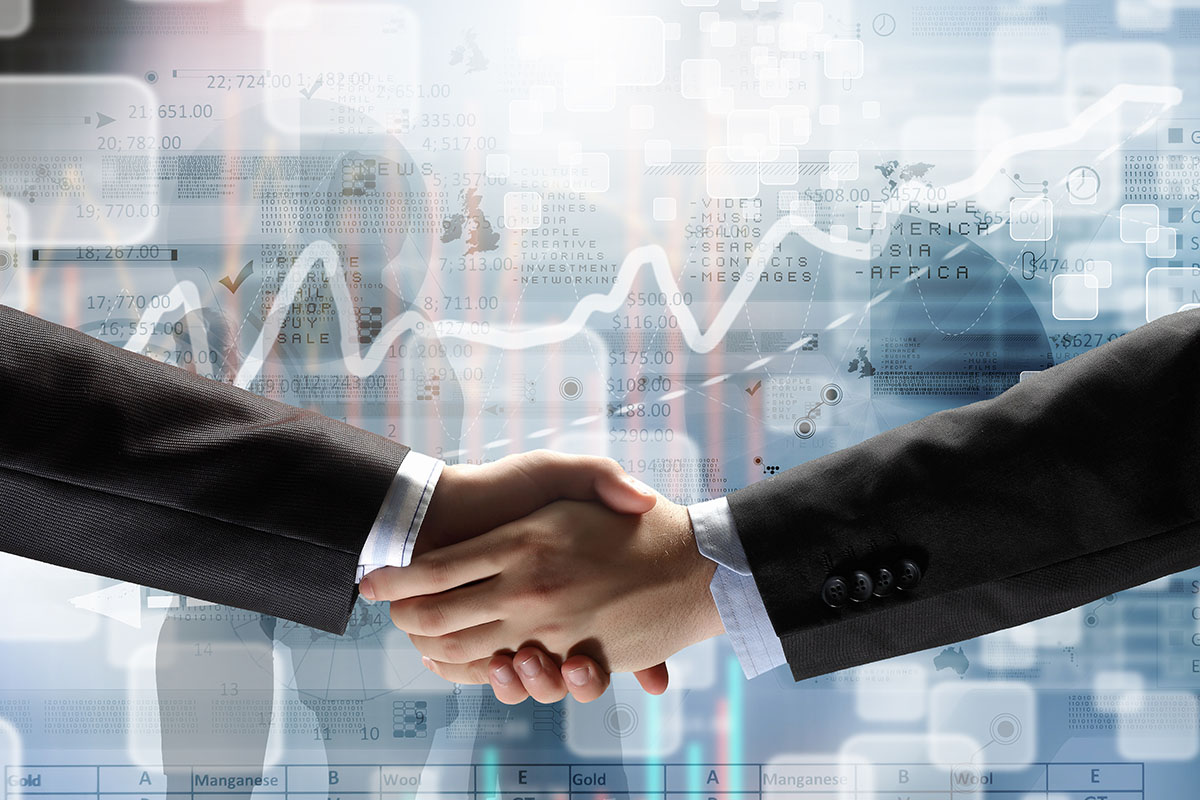 In March 2021, Leonovus, an Ottawa-based Software-as-a-Service (SaaS) company, pre-qualified to sell their security product to the Government of Canada.
This was a milestone achievement for the company that had already landed government as a client in 2018 through programs like the Innovative Solutions Canada (ISC) testing stream, formerly known as the Build in Canada Innovation Program.
And now that they're on the list for a Supply Arrangement, they can continue to sell their product independently, at pre-negotiated ceiling prices to 100+ government departments and agencies across Canada.
While a Supply Arrangement doesn't guarantee sales, it does give Leonovus a strong advantage over other companies. That's because if there's a government department looking to buy a particular product or service, they're most likely to check Buyandsell.gc.ca to see who's pre-qualified to sell it, first. And Leonovus' name will be on that list.
If you're thinking that government procurement is perhaps too complicated to consider, think of the potential revenue stream it could open up for your business: 
In 2018-19, the Government of Canada spent billions on goods and services, awarded hundreds of thousands of contracts, and carried out millions of credit card transactions with companies of all sizes and stages of business.
Curious how your business can get onto a supply arrangement? Here's how it works:
Check Buyandsell.gc.ca for any new active Requests for Supply Arrangements.
Read through the mandatory criteria in the request.
Provide the requested information and reach out to the contracting authority if you have questions.
Get added to a list as a prequalified supplier (if you weren't approved, ask for a debrief to find out why).
Departments can then reach out to you for a quote or to solicit a bid.
We spoke with Leonovus to get a more detailed understanding about their experience through this process. Here's a few tips we learned along the way:
Reach out to Procurement Assistance Canada – PAC (formerly known as the Office of Small and Medium Size Enterprises - OSME) before you begin. There are so many ways you can sell to government, and by connecting with a PAC representative, you can get some really helpful guidance up front on the approach that will work best for you.
Use the search bar, not the filter on Buyandsell.gc.ca. There are a few different ways you can search for new tenders, like using a GSIN code (a number that represents your company's good or service) or even typing "Supply Arrangement" directly. Even though this is a filter item, you'll actually get more results by searching directly for the procurement method you're interested in. 
Subscribe to Buyandsell.gc.ca email notifications for new invitations to bid. Contracts expire all the time. So if you haven't subscribed to email notifications for new Requests for Supply Arrangements, you could miss an opportunity. 
Get references. If you participate in government programs, like ISC, you can find departments that are willing to vouch for you and spread the word about your products or services. This way, when a department is searching the list of pre-qualified vendors, your name might stand out from the crowd. You can also request your own Supplier Contract History Letter that lists contracts you've been awarded by Public Services and Procurement Canada. 
See if the bid criteria can be adapted. If you notice something that might disqualify you right away, you can speak to the contracting authority and ask if certain criteria can be adapted by suggesting a comparable alternative. 
It's not a competition. If you're worried about your Supply Arrangement getting "out-bid" by a larger company: don't be. Anyone can bid on a Supply Arrangement and get added to the list. All you need to do is meet the criteria. 
Ask for a debrief. If you don't get approved, you can ask for a debrief within 7 days of the closing date of the bid to find out why. This might help you find other ways for your company to meet the mandatory criteria or give you advice for the next time around. 
Think of the application as two parts. There's a "Master Service Agreement" that includes all the mandatory criteria your company needs to meet, as well as Annexes, where you need to accumulate a certain number of points. Leonovus said that thinking about the paperwork in these two parts helped to simplify the process.
Make sure your product or service is bilingual and accessible. Especially if you're looking to sell technology to government, make sure your product or service is 100% functional in both English and French, and is fully accessible.
Market yourself as much as possible. Even if you pre-qualify, it doesn't guarantee sales or that a department will reach out for a quote. You still need to get your sales team out there, make cold calls, attend government conferences, and send out newsletters.
If you're still looking for advice, be sure to call Procurement Assistance Canada - PAC. They have experts on their National InfoLine and in their network of offices across Canada who can help you understand how to bid on a Request for Standing Offer or Supply Arrangement and what other options might be available to you. Not quite sure if your company is ready? Connect with an Innovation Advisor. They can help you determine if you're ready to take this next step, and help you get the process started.