Get the opportunity to learn:
Managed Services Growth Opportunities for Cloud-Powered MSPs
Building a Practice Around SD-WAN
Why loT Adoption Is Accelerating
Mastering Al and Machine Learning
The Industry's Most Promising Emerging Technologies
Optimizing the Value of an MSP Business
What's Fueling MSP M&A
How to Secure Trusted Advisor Status
Tips on Partnering With Other MSPs
How to Close More Cloud Sales
Using a Technology Roadmap to Sell More Services
Best Practices to Grow Managed Services in SMBs
NexGen Leadership Strategies
Why attend?
Managed services are at the heart of the IT solution provider business. Partners at the forefront of managed services are rapidly expanding by offering customers new services and solutions. NexGen caters to this critical segment of the channel, with a conference custom designed for elite services-led and cloud-focused managed services professionals.
Attend NextGen to:
Stay ahead of technology services and industry trends
Identify strategic partners to fuel their growth
Engage with peers for feedback and validation of their strategies
What's new at the conference
Unmatched Connections.Forge long-term, strategic business relationships and get essential peer feedback all in a single venue.
Empowering Content.Hear about the latest technology solutions and services for your MSP business.
Market Intelligence.Learn the latest industry trends and predictions directly from the experts.
Proven Results.Access the intelligence and relationships needed to drive growth and profitability.
Who should attend
Executives of Managed Services Providers
MSPs' or VARs' decision makers
Business and IT Consultants
IT Professionals
IT Analysts
Cold data: A new opportunity for MSPs
Our speaker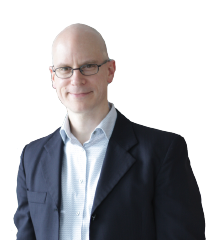 Tim Bramble
VP, Product Management
Tim has more than twenty years' experience developing enterprise solutions addressing software-defined storage, cloud security, data encryption, identity and access management, email security and web fraud detection. He is well acquainted with current information security threats and the challenges governments and enterprises face in defending against them.
Tim joined Leonovus in May 2018. Prior to this, Tim oversaw security aspects of Dell EMC's hybrid cloud offerings, led product management at CloudLink Technologies and managed the development of a number of security solutions at Entrust.
Tim holds a Bachelor of Applied Science degree in Computer Engineering from the University of Waterloo.
Most data is rarely, if ever, accessed and your customers' expensive infrastructure is full of it! This presentation will discuss file server capacity challenges and explore how you can generate recurring revenue and increase your margins while lowering your customers' storage costs.