Technology Partners
Why partner with Leonovus?
Partnering with Leonovus lets you integrate our patented technology with your own to offer your customers an enhanced solution that meets specific market demands and serves a wide variety of use cases
Expand your suite of offerings

Add Leonovus to your portfolio and deliver even more value to your customers with leading data storage solutions that provide enhanced security, access to limitless storage, multi-cloud flexibility, transparent data access and more.

Access new market segments

Your success is our success. We invest in co-branded marketing initiatives and joint go-to-market strategies to fully support your sales of our solution.
Leonovus Smart Filer & BriteSky: Turnkey cold data management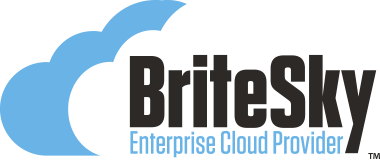 Leonovus and BriteSky offer a turnkey solution for managing your cold data. Purchase BriteSky enterprise cloud capacity with Leonovus Smart Filer and offload your organization's cold data to BriteSky's cost-effective, highly-secure and fully Canadian cloud storage.
Leonovus Smart Filer Combined with Wasabi Hot Cloud Storage Immediately Cuts Data Storage Costs by up to 70%.

Smart Filer combined with Wasabi provides a powerful 'one-stop-shopping' data management and storage solution. Taking only minutes to deploy, the Smart Filer and Wasabi integrated solution efficiently addresses the challenges of overburdened storage, while freeing budget for other initiatives at the same time.
Leonovus extends Nutanix storage with multi-cloud storage services.

Easily deployed on a Nutanix hyper-converged infrastructure under the Acropolis Hypervisor, Leonovus Vault combines Nutanix file and object storage with cloud storage offered by Amazon Web Services, Microsoft Azure, Google Cloud Storage, and an array of S3-compatible providers to create a secure data plane across which enterprises can store even the most sensitive data while benefitting from the economics of cloud storage and avoiding cloud-vendor lockin.
Leonovus and Commvault deliver hyper-secure backup across multi-cloud and hybrid cloud

Leonovus offers Commvault customers adopting multi-cloud infrastructure unique and strategic capabilities. With Leonovus, Commvault customers can securely distribute data across multiple clouds without requiring separate Cloud Storage Library configurations for each cloud service. Leonovus brokers access to multiple subscribed cloud storage services into one highly secure, enterprise-controlled data plane.
Leonovus helps iCONECT deliver unrivaled data security

Corporations worldwide can strengthen their iCONECT-XERA document and video review platform with Leonovus' patented military-grade encryption methodology. iCONECT worked with our technical staff to ensure eDiscovery users can retrieve documents, videos, and audio as though the files never left their native formats. The result: end users can seamlessly search, sort, organize, graph, produce and analyze relationships between files.