Whitepaper: Solving the Enterprise Data Storage Problem
The volume of data organizations have to store is already massive — and growing at a rapid pace. The need to store that data securely, cost-effectively and in compliance with internal and external regulations is straining many businesses and agencies around the world. This white paper examines the problem and explains how Leonovus addresses it with a single, flexible, blockchain-hardened software solution.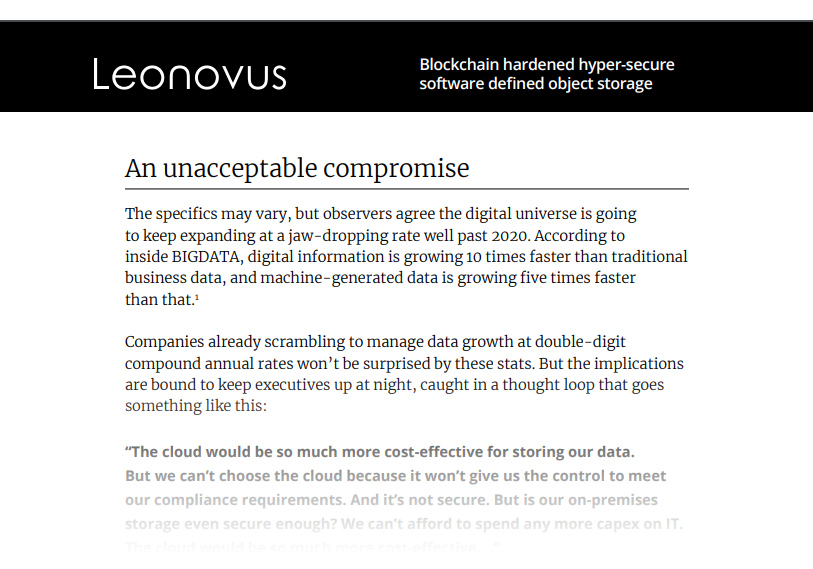 Note: This paper may contain forward-looking statements. These are not meant to imply any guarantee of product features, timing or release.