Law enforcement is creating a data tsunami

One of the most visible areas for video growth and use is in Law Enforcement(LE). LE agencies have quickly adopted many different tools for operations[1] including Unmanned Aircraft Systems, Throwable Robots, Body-Worn cameras, Dash Cams, Bystander Videos and Crowdsourcing Videos.   With demand growing, prices have fallen at an estimated annualized rate of 3.2%.
There are nearly 18,000 state and local police departments in the United States and almost one-third of them are putting body cameras on their officers according to a 2016 Time article.  It further goes on to show that in 2016 uploads were occurring every 1.6 seconds equaling 2.1 petabytes.  When a video is shot in 1080p format storage needs for that video can double.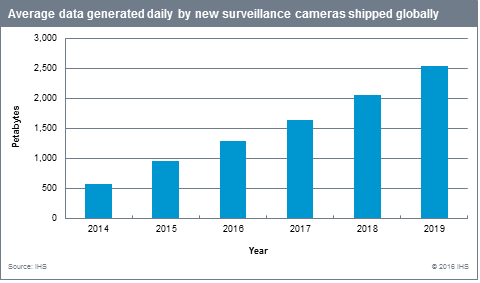 On the flip side, each upload can incur costs and time relating to management including reviewing and categorizing.  During investigations, reviews, or inquiries, thus driving upward costs.   Chain of evidence requirements is needed for full lifecycle management, which continues to drive costs upward.
Beyond just Law Enforcement use cases, there is a growing amount of data being created and stored closed circuit systems monitoring ATMs and street traffic, surveillance systems, text and call records, social media, and other electronic records.
Leonovus 3.0 process of Data Lifecycle Management (DLM) begins when the data is downloaded from a device or location.  Once downloaded, the source is cataloged and digitally signed becoming an immutable entity: a fixed entity.  At that point, the source has an unbreakable chain of evidence that is auditable and reportable and in a single digital repository.
Leonovus' unique architecture decouples data from the infrastructure and places enhanced security and flexibility on the movement of data which allows IT controls on the data across the entire data plane.  Thus, an opportunity exists for Law Enforcement and others to meet business goals (secure cataloging and cradle to the grave chain of evidence) while improving ROI by reducing overall capital costs.

Leonovus 3.0 supports on-premise, hybrid and multi-cloud data storage, with all architectures meeting your security and compliance requirements.
Learn more about how Leonovus helps law enforcement agencies